In addition to his work with The CC Podcast, Steven has great passion and ability for all things audio/visual/technical and works multiple jobs in those areas. Steven is currently attending college to earn a degree in that field, as well.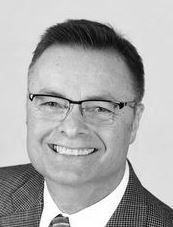 Steve retired as senior pastor of Shepherd of the Valley Lutheran Church in Afton, MN, and still delivers the majority of our sermons.
Steve and his wife, Julie, have two adult children and three grandsons.
The CC Broadcast Associate Speaker
Lee Laaveg, pastor of Faith Lutheran Church in Spencer, Iowa, joined the staff of Christian Crusaders in 2015 as associate speaker. He and his wife, Denise, have four married, adult children and eight grandchildren.
Paul is a retired accountant and available by appointment (free!) to help individual donors determine how they can donate in a way that is most tax-advantageous. Paul is married to Shirley and they have 3 grown children and several grandchildren.